Beautiful yet strong Swiss velvet leads in a range of colours.
Available in two widths:
20mm wide webbing for lighter dogs/toy breeds
25mm wide webbing with a solid brass trigger that suits the majority of dogs.
They are 42" in length and fully washable.
For Sighthounds wearing a wider trimmed collar I also do matching "tag" or house collar in the same velvet colours as the leads & wider 40mm & 50mm walking collars.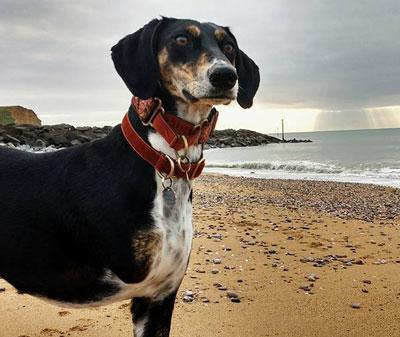 Simple Martingale and matching velvet tag collar in Russet.